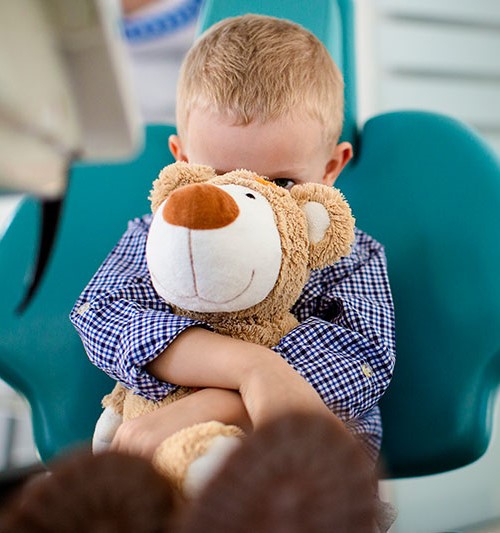 Children's & Special Needs Dentistry
At O'Rourke & Wonderly, we specialize in treating patients with special needs, whether they be physical, mental or developmental needs. These children require additional attention and care during office visits, and our kind and compassionate team will give each patient their undivided attention. We will work with a gentle hand to ensure their ultimate safety and comfort. We aim to build lasting relationships with our patients so each visit becomes easier and more comfortable. 
We also recognize the importance of having the special needs patient's caregiver actively involved in their care. Our team will take the time to sit down with you and discuss both the at-home needs and treatment recommendations of the individual. We will look at how your child's specific needs may not be affecting their oral health condition and habits. We are committed to providing the best care possible and creating an exceptional experience for all patients.
Prior to your visit with us, please feel free to discuss your child's developmental disability, behavioral issues or physical limitations. The more information we have, the better we can determine how to best support your child during their visit and tailor their dental experience.
Should the need arise, we are able and willing to perform dental procedures at the hospital so a patient may receive anesthesia. We recognize that for some, this is the only way that dental treatment can be completed. Our goal is to ensure that every one of our patients is able to receive the care they need at the highest standard of quality, whether it is here in our office or at the hospital.